About Counseling room ALICE
Counseling room ALICE provides Individual counseling, Gestalt Psychotherapy, Read Client's Horoscope by Heliocentric Astrology and Inner Child Card Therapy in either Japanese or English. Clients are able to specify the type of service they want when scheduling a session.
Sessions can arranged in areas such as Shinjyuku/Shibuya/Ikebukuro/Shinagawa depending on location availability and client's requests. Specific location details for a session will be sent to the client after scheduling a counseling session.
About Counselor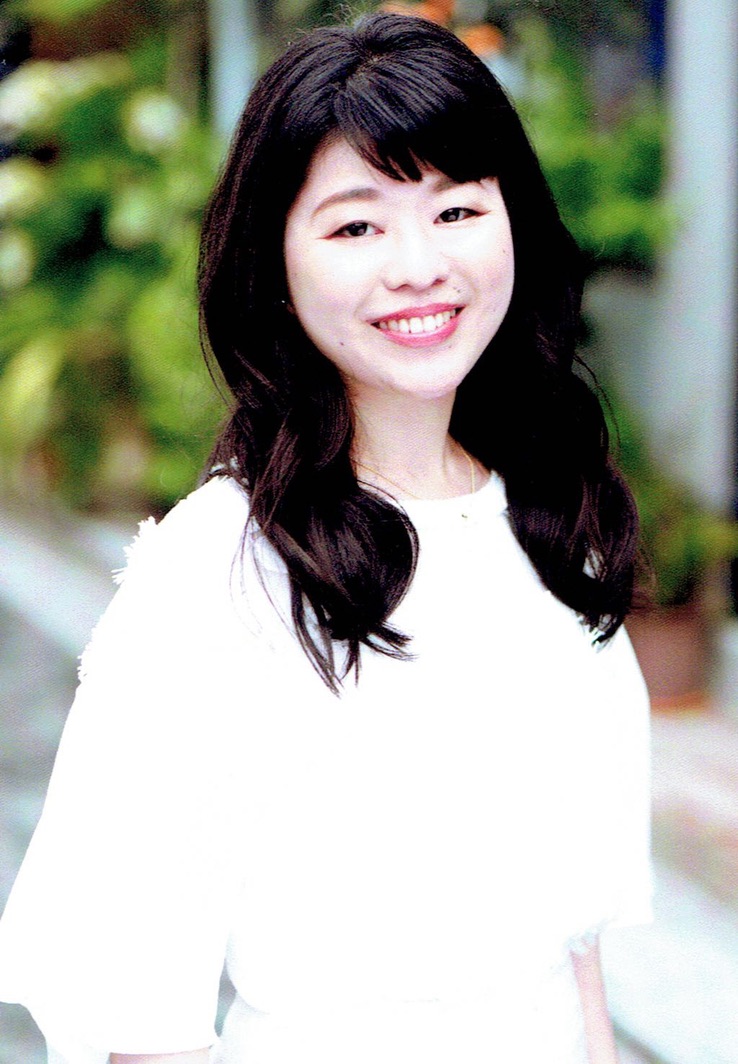 My name is Emi Koshiishi, professional psychotherapist and astrologist, and I studied at the Academy of Counselors Japan in Kanda, Tokyo. I have also studied at the Gestalt Network Japan and practice Reconnective Healing. In counseling sessions, I use Reconnective Healing energy to provide a safe, relaxing environment for clients. I keep counseling session client centered, brief, and utilize gestalt methods and inner child card therapy. I believe all clients have ability to find their own answers for their situation. I work alongside my clients, patiently and calmly, supporting them as they find the needed answers during the course of counseling sessions.
Personally, I have supported a family member with a genetic disorder causing intellectual disability and lived through my parent's divorce. As teenager, that was a painful time dealing with these family issues, but as I started my spiritual journey through counseling, I found my answers to why I was in such pain. This allowed me to overcome my pain and be free. Today, I continue to support my family on a daily basis.
I have found my answers and I believe that everyone can find their own answers within themselves and be free to be who you are.
Where I studied English
I studied abroad for 3 and half years in London after graduating from high school in Tokyo. After returning to Japan, I worked as a counselor at a man to man English school in Tokyo for about 10 years and helped and guided many clients to improve their English skill. In addition to giving guidance to Japanese client on their English studies, I taught English to Japanese kids for 3 years.
While living in London, I realized that cultural differences and the challenge with communicating through language barriers can be quite stressful. Whether it is stress that you are putting on yourself as you are studying Japanese or it is external stress from misunderstanding why a Japanese person would do or respond the way that they do, this stress day in and day out can accumulate.
Qualifications
Certificated Professional Counselor (with JACC)
Certificated Psychotherapist (with JACC)
Completed 125 hours of Gestalt Therapy Training course at Gestalt Network Japan
Inner Child Card therapist
I studied transactional analysis, cognitive-behavioral therapy, brief therapy, family therapy at the Academy of Counselors Japan.
※JACC: Japanese Association of Clinical Counseling
Specialities
Stress
Anxiety
Self-Esteem
Relationships
Adult children
LGBT
Years of Experience: 5
Menu&Price
【Counseling】
Counseling services are client centered, brief, and utilize Reconnective energy.
【Gestalt Therapy】
Gestalt therapy is a client-centered therapy that helps clients to:
focus on the present
become more aware of how negative thought patterns and behaviors block the ability of true self-awareness,
understand what is really happening in their present lives, rather than being stuck in stories created by past experiences.
Instead of maintaining focus on the past, clients are encouraged to be in the moment and experience what they feel here and now.
【Inner Child Card Therapy】
Inner Child Card Therapy is a counseling session utilizing Tarot cards. Through the use of Tarot cards specifically for counseling, clients project their deep feelings to those cards which they choose. Inner Child Card Therapy differs from the stereotypical use of Tarot cards, as clients are encouraged to experience and express what they feel when they look at each cards.
【Reconnective Healing®︎】
Reconnective Healing® is a return to Wholeness, it is Life Progress. At the forefront of its field, it is a new level of healing that scientists and researchers feel we can access for the very first time. Reconnective Healing® completely transcends traditional energy healing techniques. It allows us to let go of the concept, approach and even the need for technique itself while including the benefits of all known energy healing methods. It is neither a therapy nor a treatment, as it does not focus on symptoms. It is something much, much more.
Counseling
First Session
(90 min)
¥12,000
Subsequent Sessions
(60 min)
¥8,000
Additional time
(Every 30min)
¥4,000
Counseling
(Student)
First Session
(90 min)
¥10,000
Subsequent Sessions
(60 min)
¥6,000
Additional time
(Every 30min)
¥2,000
Gestalt Therapy
120min
¥12,000
Inner Child Card Therapy
90min (5cards)
¥10,000
120min (11cards)
¥15,000
Reconnective Healing®︎
30min
¥12,000
Message
I believe that counseling is not just for solving problems or issues. It is a place for you to remember who you are, and your own potential and possibilities.
Since 2013, I have received counseling and through my own spiritual journey I've realized the change in my life. I am able to be present in the moment, keep a positive mind, and felt true happiness.
If you are feeling stressed dealing with people, whether at work, within your family, or someone who close to you.
If you are struggling to be true to yourself or if you can't even remember who you truly are.Please feel free to contact me.
I can help you to let go of those struggles or that stress and get back a life full of smiles.
Contact
Reservations and inquiries are accepted through the form provided below.
When you press the submit button, an automatic response will be sent to the e-mail address you entered to confirm receipt. Please confirm receipt of this automatic response.
If you do not receive a reply within 48 hours, please contact us directly at c.alice@counselingroomalice.com.